Machines & equipment for sale
Industrial Ovens and Furnaces
We have over 1000 machines in stock. Please use the links on the below or on left to search our online catalogue.
Latest stock in each category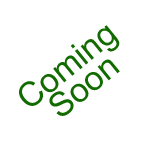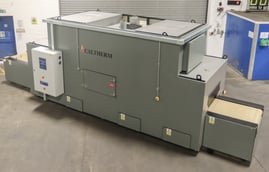 Machine shown:
Caltherm 250°C Conveyor Oven (2018)
70 Machines for sale (view all)
Critical for heat treatments, one of the most in-demand machines we sell at Rileys are industrial ovens. Used for common processes such as annealing, tempering, ageing and stressing relieving, the heat treatment of the components alters the strength & hardness required for their functionality. Industrial Ovens are also used for curing paint, drying, warming and many other processes.
Our oven range goes up to 750°C, the range of ovens we stock can include advanced features such as explosion relief panels, vertical powered lifting door, forced air recirculation, sealed chambers and gas injection systems. Available in a variety of sizes and custom capabilities, you can rely on Riley's to have an oven to suit you.
If it's a new oven you?re looking for we stock and supply ovens from Romer & SNOL. Along with our fantastic range of used ovens which often sees top manufactured ovens from OEMs like RDM Engineering, Caltherm, Carbolite, JLS Ltd just to name a few.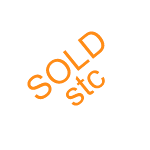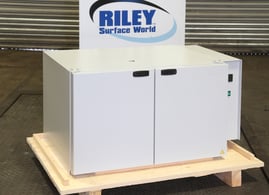 Machine shown:
SNOL LSN11 200°C, 200 Litre Laboratory Batch Oven
46 Machines for sale (view all)
Our laboratory & bench top ovens may be smaller than our industrial ovens but still undertake the same thermal processes to a high level of performance. Regularly used in industries that use environmental testing, sterilization and experimental heat treatments for example, their small size gives them a practical footprint.
Ranging from as small enough to fit on a workbench, these ovens are perfect for the heat treatment of small components in batches or testing prototypes.
In our warehouse, we have in stock a range of both used & new lab ovens. Frequently have brands such as Genlab, Gallenkamp, Barlow Whitney & Carbolite. Followed by brand new ovens from trusted manufacturers like SNOL & Riley Thermal World.
16 Machines for sale (view all)
Required to reach temperatures of 750°C for processes such as normalising, annealing, tempering, hardening, stress relieving & carburisation the higher tempoerature range of furnaces make them more suitable for a wide range of applications.
Heated differently in comparison to industrial ovens, furnaces are heated directly with burners located in strategic positions to allow the heat to circulate within the confines of the interior.
Stocking a range of manufacturers (some specialising in furnaces while others are recognised for their heat treatment ovens too), we stock furnaces from Almor Group, Kilns and Furnaces, Carbolite, Bricesco, Ipsen & Nabertherm. Additionally as UK suppliers, we stock and have available to order furnaces from SNOL.
12 Machines for sale (view all)
The small-medium scale version of our industrial furnaces, these furnaces can still achieve the same temperatures and process as their larger models but just in a more condensed design. Practical for heat treating small parts, it isn't uncommon for the components for these furnaces to be as small as jewellery.
As the smaller and generally more cost-effective, we often see more additional features on these furnaces including uprising doors, vacuum chambers and continuous air controls.
Lab furnaces we stock in our warehouse include Carbolite, Gallenkamp & SNOL to just name some.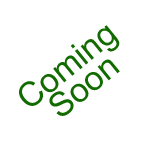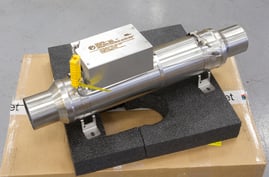 Machine shown:
Tutco Farnam Inline FT400 Process Heater
12 Machines for sale (view all)
To go alongside our heat treatment machines, we stock a variety of supporting equipment for assisting and upgrading your process applications. Our stock includes:
Data Loggers
Conveyor Process Lines
Generators
Continuous Drying Machines
Environmental Chamber
Machines & equipment for sale
Machine
Alert
Get the latest machines emailed directly to you as they become available to buy online sign up
Close Menu