Machines & equipment for sale
Centrotherm Centronic Diffusion Tube Furnace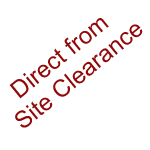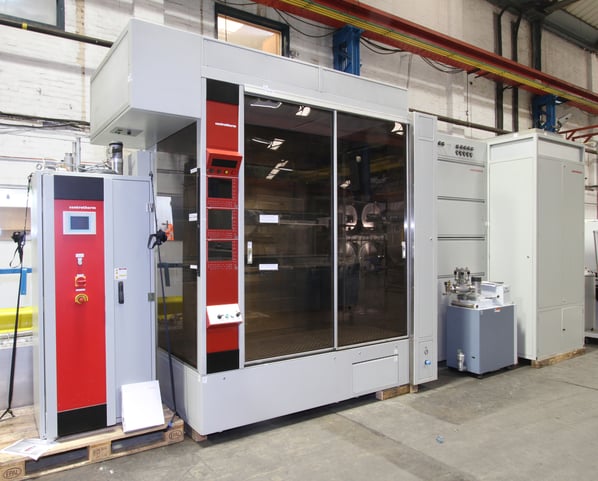 Direct From Site Clearance
Direct Site Clearance Price

[?]

Part of a Direct Site Clearance

Condition

Seen working by RSW, Excellent Condition, Current Model
Stock No

OZ1259J

Manufacturer

Model

E1550 HT

Year of Manufacture

2001

Serial

1_30679.11

Condition

Seen working by RSW, Excellent Condition, Current Model

Internal Size (WxDxH mm)

[?]

4 x Tubes each - Length 1650mm x Ø285mm

Max Temp

1200°C

Other Info

Includes Unused spares circa £100k

Location

Our Central Warehouse, Aldridge, UK
Description
Centrotherm Centronic Diffusion Tube Furnace with Automatic loader - cost over £1,000,000.00 when purchased NEW.
Diffusion Furnace explanation

A diffusion furnace is a thermal processing unit with a cylindrical heating chamber that can be oriented either horizontally or vertically. This enables circular workpieces to be processed with outstanding thermal uniformity due to the equidistant surfaces radiating heat. They can also function under partial vacuum conditions to ensure tight atmospheric control throughout operation. This is critical in ensuring optimal conditions for the vapor-phase to diffuse into the solid state semiconductor without introducing undesirable impurities.
Diffusion is the process of molecules moving from an area of high concentration to a low one. It occurs routinely within and between liquids, gases, and solids in daily life. This process is exploited by diffusion furnaces, which elevate the temperature of workpieces and introduce gaseous elements to encourage solid state diffusion.
Solid state diffusion occurs when molecules of a substance mix with a host solid at the atomic level. This mechanism of diffusion was a scientific curiosity for many years but has since become an integral process in semiconductor manufacturing.
When a semiconductor wafer is treated in a diffusion furnace, it is heated to within a setpoint temperature and subjected to a flow of gaseous molecules known as the vapor-phase. This phase diffuses into the solid substrate at the atomic level, a process known as doping.
Semiconductors like silicon (S) display unique electronic properties between those of an insulator and a conductor. Dopants are introduced to modulate those electronic properties and make them suitable for semiconductor device fabrication. They diffuse into the crystal lattice and become immobilized within the atomic structure, creating either an excess or deficiency of electrons or electron holes. This is what alters the conductivity of the semiconducting wafer.
Elements such as phosphorous (P) are commonly used to increase the number of free electrons in the wafer's atomic structure, creating what is known as an n-type semiconductor. Conversely, gallium (Ga) can be used to introduce an electron acceptor which creates extra electron-hole energy levels. This is an n-type semiconductor.
This event is a complete working cell of equipment used in the manufacture of the BP Solar Saturn Cell (Laser Grooved Buried Contact) for solar concentrator systems by Solar Capture Technologies, UK. This successful R&D process is now being industrialised and this unique collection of machinery is surplus to requirements.
Significant Benefits for you
Huge price discount compared to new
Available now - No manufacturer lead times
Moved to our central warehouse for convenience of sale and viewing

Individual pieces or full cell available to purchase
// Available as a whole for discounted cost of just £175,000 including spares //
// Individual machinery pieces listed for a total £300,000. Priced to sell! //
// Mesh belt furnaces by separate negotiation //
Process Information on this actual furnace
Tube 1 was not used. Tube 1 wasn't required for the solar cell process. It can be configured for any Oxidation/LP-CVD process.


Tube 2 Silicon Nitride (SiN) Process was used in the deposition of a Anti Reflective Coating (ARC), this is the same process used in the manufacture of microelectronics.


Tube 3 N Type Diffusion Doping (POCL3) this could also be configured for P Type doping (BBr3) this is also used in the semiconductor industry.


Tube 4 Aluminium Anneal but also could be used for Wet or Dry Oxidation. Widely used processes in the semiconductor industry.
The furnace was used in the manufacture of the BP Solar Saturn Cell (Laser Grooved Buried Contact) this was used in the manufacture of solar concentrator systems.
Included in the supply is a complete unused tube heater pack, ready to drop in without hold up in production, should one of the current tubes break down. Original Cost €15,000.00
Other unused Spares Include:
Centrotherm Doping Unit & Torch - £10,000.00
Centrotherm (Glassware) Process Tube - £3,500.00 each

Centrotherm (Glassware) Wafer Boat - £250.00 each

Centrotherm (Glassware) carrier - £500.00 each

Centrotherm Auto-pressure Control - £2,500.00

Total temperature control unit

Print / Download Centrotherm Centronic Diffusion Tube Furnace Datasheet
Additional files
Solar Panel Wafer Manufacturing Process Equipment
Photographs taken prior refurbishment. Our refurbishment service is not available on all machines.
Machines & equipment for sale
Machine
Alert
Get the latest machines emailed directly to you as they become available to buy online sign up
Close Menu