Machines & equipment for sale
Tilghman (Wheelabrator) MSH750Y Shot Blaster and Dust Collector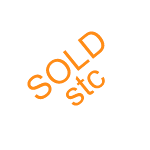 Stock No

SA954

Manufacturer

Model

MSH750Y

Year of Manufacture

Ref 2019

Serial

071234620

Condition

Refurbished by RSW, Excellent Condition

Work Envelope (WxDxH mm)

[?]

750 dia x 1200mm Under the hook

Work Handling Method

Y track conveyor load/unload, auto blast

Other Info

Compact self contained hook spinner m/c

Location

Our Central Warehouse, Aldridge, UK

External Dimensions (WxDxH mm)

[?]

2100 x 2400 x 3900mm
Description
This pre owned Wheelabrator MSH 750 Y is a Cabinet Style Spinner Hanger Machine with single hook loading system and is designed with a low part loading threshold height. and accommodates pieces up to 750 wide x 1200mm high
Single or multiple work pieces with overall dimensions not exceeding the specifications can be blasted in
Batch Operations.
Parts to be blasted are loaded onto the suspension hooks and pushed into the chamber. The hook then engages with the drive and is rotated at a constant 14 rpm whilst being impinged by the media thrown from the 3000 rpm blast wheels giving a 360 degree pattern of coverage for a duration determined by the process timers.
The returning media is collected from the base of the machine by the bucket elevator and air washed to separate the spent media and light dust then sieved to remove any debris.
The Nederman Auto M Z-30, 2250 m³/hr dust extractor pulls the airborne dust from the chamber through a primary cyclone again allowing the grading and separation of spent media from the system.
For the protection of the machines chamber from the blasting action, inexpensive replaceable manganese wear resistant tiles are positioned in critical locations across the blast firing line, offering a quick change solution for a long service life when suitably maintained.
This machine is designed for easy maintenance and installation with the low height machine only being required to be sited on a flat floor, and not requiring any civils such as pits or pockets to be dug.
The Wheelabrator MSH 750 Y machine is an extremely versatile cabinet style machine for the blasting of components that are either directly hung onto an overhead trolley mounted hanger or positioned in a suitable fixture suspended by the overhead trolley hanger.
Wheelabrator overhead rail shot blast machines can be used for a wide spectrum of applications and workpiece shapes and sizes.
Characteristics
• Versatile transport technology
• Highly efficient blast wheels
• Semi automatic loading facility
Applications
• Removal of mill and forge scale as well as rust
• Removal of burrs and scales
• Removal of moulding sand
• Increase of surface roughness
• Shot peening to increase fatigue strength
• Desanding, decoring and surface finishing of iron, steel and light metal castings, including parts susceptible to breakage and impact damage
• Descaling of forgings, hardened or heat treated steel parts
• Surface preparation before coating or other applications
Applications include blast cleaning welded steel fabrications, deburring and homogenising diecast parts, and peening dynamically stressed components. Batches of small components or singular large, heavy workpieces can be treated.
This flexibility is achieved by several special features:
• Blast wheels
Wheelabrator blast wheels provide a very efficient abrasive pre-acceleration, which allows for short treatment times, high performance and a superior blast process.
• Rotation
To achieve complete coverage, the workpiece carrying hooks rotate in the blast cabinet. This rotation process means that even highly complex workpieces, with hard to reach surfaces, can be safely and accurately treated.
• Hook and hoist options
The transport system can be designed for different weights. As an option, carrying hooks are available with integrated chain hoists for operational ease and safety.
Special Features and Options:
The Process
The workpieces are transported manually on rotating hooks on an overhead rail system into the blast cabinet. The blast cycle runs in accordance with the preset programme and blast time.
Standard machine:
Used abrasive and fines fall through the abrasive collection hopper beneath the blast cabinet and are transported via a screw conveyor to a bucket elevator and to the abrasive reclamation unit. In the reclamation unit, the used abrasive is separated from fines and contaminants and returned to the abrasive silo.
Manually Operated Monorail
As standard, the monorail system is designed in a Y-shape and equipped with two carrying hooks made from manganese steel.
The workpiece batches are manually pushed to the door of the shot blast machine where they are automatically taken by a feeding system.
Wheelabrator Blast Wheel
The wheel is the heart of the shot blast machine and its design determines the performance and profitability of the machine. In this overhead rail shot blast machine, Wheelabrator blast wheels are used as standard.
In addition to the excellent blast performance and the unbeatable service life of the main wear components due to the use of hardened tool steels, the Wheelabrator blast wheel has a higher wall thickness of the wear liners compared with other wheels. This creates a hermetically sealed casing within the wheel housing and is very easy to maintain.
Blast Cabinet with wear resistant lining
The blast cabinet of this machine is completely made from manganese steel. The advantage of manganese steel: it is hardened by the impact of round abrasive from 35 HRC to more than 50 HRC, so it has extremely good wear characteristics.
Wear plates around the "hot spot" provide additional protection for the cabinet. Made from 10 mm thick manganese steel, they overlap, suspended on a carrying system. To seal the cabinet, a slot seal is integrated in the machine roof to avoid the escape of abrasive from the monorail slot. The sealing system consists of a manganese steel labyrinth with a double rubber lip and additional strip brushes.
Abrasive Removal
During the blast process, dust, broken abrasive and other solid particles or contaminants (fines) are generated by the rust and scale removed from the workpieces. The fines are separated in the abrasive reclamation unit which is individually adjustable to the different types and sizes of abrasive.
The Abrasive reclamation unit consists of an impact separator and an Auto M Z-30 dust filter. The impact separator removes the fines from the abrasive and serves as a certified spark extinguisher which meets all ATEX regulations.
The Auto M Z-30 dust filter provides all the necessary negative pressure to remove dust. lt is installed separately beside the shot blast machine. The filter is automatically cleansed. All elements of the filter unit are free from ignition sources.
Alternatively, wet filter units can be used for the necessary dust removal. This is often applied in aluminium die casting.
Model MSH 750 Y
Maximum Work Piece Diameter, 750 mm
Maximum Work Piece Height, 1200 mm
Individual Hook Capacity, 300kg
Number of Hooks, 1
Manual loading auto blasting
Number of Blast Wheels, 2
Dust Extractor:
Model - AUTO M Z-30 // Serial - 071234620 // YoM - 2007
ext - 2050 x 1350 x 3000mm
5.5kw / 3ph / 50Hz
(See attached replacement parts list)
What is Shot Blasting?
Shot Blasting can be used as a catch all term for a wide range of similar industrial processes. It is also called abrasive cleaning or abrasive surface finishing. During the shot blasting process a media material is fired at an object to remove remove burrs, flashing, paint, scale or rust and clean and smooth (or sometimes intentionally roughen) the surface.
There are several mechanical methods used to propel the media material including using compressed air or water streams, or airless methods such as wheel blasting.
The media used also differs depending on the results needed but the catch all term is shot, hence shot blasting. The shape, size and weight of the media will determine the outcome. Frequently a metal shot is used including steel grit, copper shots, and aluminum pellets. Some methods of shot blasting use silica sand (sand blasting - not in some countries due to health risks), glass beads (bead blasting), sodium bicarbonate (baking soda) or crushed nuts shells or kernels.

Print / Download Tilghman (Wheelabrator) MSH750Y Shot Blaster and Dust Collector Datasheet
Additional files
Photographs taken prior refurbishment. Our refurbishment service is not available on all machines.
Machines & equipment for sale
Machine
Alert
Get the latest machines emailed directly to you as they become available to buy online sign up
Close Menu