Machines & equipment for sale
Oerlikon Metco, Switzerland (AMT) Amtag High-Velocity Oxygen Fuel (HVOF) Thermal Spray Cell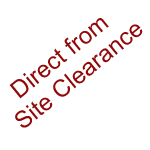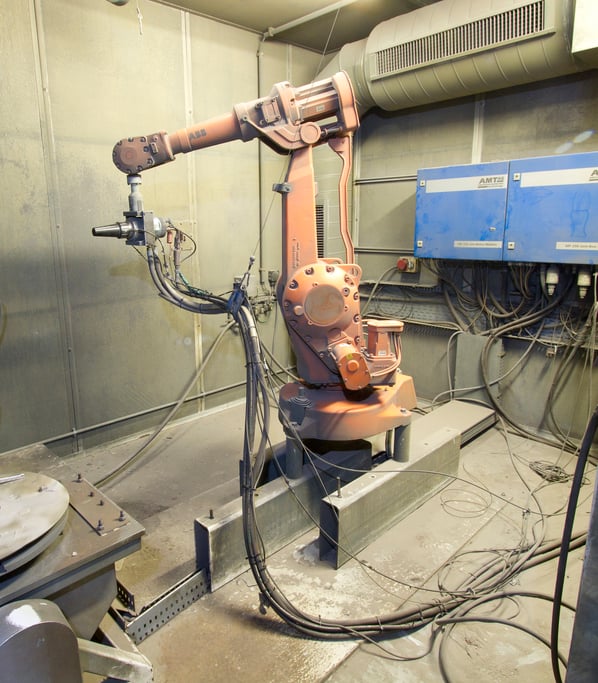 Direct From Site Clearance
Direct Site Clearance Price

[?]

Part of a Direct Site Clearance

Condition

From a working environment, Seen working by RSW, Good Condition

Location

Hatfield, Hertfordshire, UK
Stock No

DIF500

Manufacturer

Model

MP-200-HVOF Multi Process Coating Facility

Year of Manufacture

2005

Serial

C-S9E22671

Condition

From a working environment, Seen working by RSW, Good Condition

Work Envelope (WxDxH mm)

[?]

Robot reach 1000 x 1000

Process Stages

Single

Other Info

Designed for coating Gas & Jet turbines

Location

Hatfield, Hertfordshire, UK

External Dimensions (WxDxH mm)

[?]

See attachment
Description
Oerlikon Metco, Switzerland (AMT) Amtag High-Velocity Oxygen Fuel (HVOF) Thermal Spray Cell
High-Velocity Oxygen Fuel (HVOF) coating is a thermal spray coating process used to improve or restore a components surfaces (properties or geometry). This surface engineering technique better enables life extension of equipment by increasing erosion and wear resistance and corrosion protection.
HVOF spraying was developed in the 1980s and is a subset of thermal spraying. HVOF spraying works by mixing fluid fuel and oxygen, which is fed into a combustion chamber and ignited. Able to deposit many coatings.

The resultant gas has an extremely high temperature and pressure, which is ejected through a nozzle at supersonic speeds. To the high velocity gas stream, powder is injected, which partially melts. The stream of hot gas and powder is directed towards the surface to be coated.
The resulting dense coating has low porosity and high bond strength, providing many benefits such as corrosion resistance, wear protection, low friction., high temperature, oxidation resistance, electrical insulation, repair & insulation.

High velocity oxy-fuel (HVOF) spraying is primarily used to apply high quality coatings of Carbides and Cermets such as WC/Co and WC/Co/Cr.
Coating thickness is usually in the range 0.1-2 mm.
Characteristic features of HVOF sprayed coatings include their low level of porosity at about 1-2vol% and low oxide content in the range 1-2wt%.
The bond strength often exceeds 80MPa.
These coatings can be used across a spectrum of engineering and manufacturing applications to enhance the surface properties of components.
This allows preparation of cost effective, high performance parts made from low cost or lightweight materials with a functional surface.

Commonly deposited coating materials include:
• Cermets (e.g. WC/Co, WC/Co/Cr, Cr 3C 2/NiCr, NiCrSiBC)
• Ceramics (e.g. Cr 2O 3, Al 2O 3, ZrO 2)
• Metal alloys (e.g. steels, nickel, chromium and cobalt alloys including NiCrSiB and MCrAlYs)
• Pure metals (e.g. Ni, Cu, Al, Mo, Ti)
• Polymers (e.g. polyester, nylon)
• Composites (e.g. Ni-graphite)
HVOF spraying can produce coatings for:
• Wear protection
• Low friction surfaces
• Corrosion protection
• High temperature oxidation resistance
• Electrical insulation
• Repair and restoration of damaged components
Thermal Spray HVOF unit - description
• Model: MP-200-HVOF Multi Process Coating Facility
• Year of manufacture: 2005
• Condition: from working environment
• Working envelope/robot reach: 1m x 1m

The unit was custom made to apply MCrAlY coating used in gas and jet turbines both as stand-alone coatings and also as bondcoats in thermal barrier coatings (TBCs).
It can also apply chromium carbide (CrC) and tungsten carbide (WC) coating which are used to improve wear resistance.

The unit, supplied by Oerlikon Metco (AMT), Switzerland, consists of:
6-axis ABB ORB2400/16 robot

Two axis turntable: 360° and tilt

MP200 control unit, MP200 K2 – JK with Siemens MO370 Touch

Metallisation Energizer 250 Arcspray unit

Control module: I2Z panel

Gas module: MP200 K2-JK

Two powder feed hoppers: DP200 20FC

Jam box and water module: MP200 K2-JK

GTV HVOF K (kerosene) gun,

Operating booth with slide able door and light safety sensors

Filter control system: RM-400-C Compactline

Chiller: Frigel H60-CSX
Calibration history available
Last calibration date: February, 2020. Certificate available
Consumables and spares available from Oerlikon Metco
Service support available from Oerlikon Metco
Location: Hatfield, Hertfordshire

Print / Download Oerlikon Metco, Switzerland (AMT) Amtag High-Velocity Oxygen Fuel (HVOF) Thermal Spray Cell Datasheet
Additional files
Photographs taken prior refurbishment. Our refurbishment service is not available on all machines.
Machines & equipment for sale
Machine
Alert
Get the latest machines emailed directly to you as they become available to buy online sign up
Close Menu