Machines & equipment for sale
Nordson ColorMax® Prodigy Powder Booth with full recovery system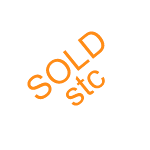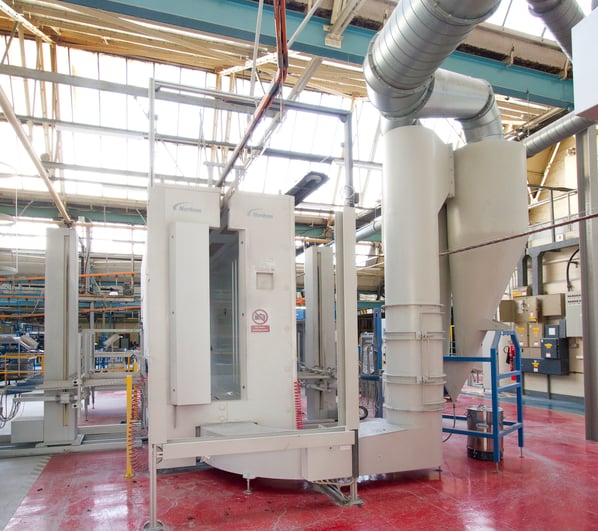 Stock No

GA835S

Manufacturer

Model

ColorMax® Prodigy

Year of Manufacture

2010

Serial

7070366

Condition

From a working environment, Seen working by RSW, Excellent Condition

Work Envelope (WxDxH mm)

[?]

350 x 6550 x 2000

Process Stages

14 Auto Guns + 2 manual Touch up

Other Info

Complete powder feed, coating & recovery

Location

Doncaster, UK

External Dimensions (WxDxH mm)

[?]

2500 x 8150 x 4550
Description
Nordson ColorMax® Engineered Powder Spray System
The ColorMax powder spray system is an efficient, complete, and quick color-change powder application and recovery system.
Several system features minimize powder-in-process, promote easy booth cleaning, and provide fast powder-supply-system changes.
The fully integrated approach of the ColorMax system substantially reduces labor cost, downtime, and material waste in multi-color powder coating applications. With this enhanced operating flexibility, powder coaters are able to manage smaller batches and a wide range of colors to fit just-in-time production schedules to achieve zero inventory requirements.

****
This plant was originally advertised via our Direct From Site service but has now been professionally decommissioned and moved to our warehouse.
The photographs show the installation on site to give the best indication of the scale and format of this plant.
Also included in this plant is GA834S Automated Powder Delivery, Recovery & Fire Suppression.
****
Please note installation of a new system with this specification would be £200,000+ demonstrating the value this plant offers today.


Overview of the Colormax system
Contamination-free Color Change
Uniquely designed, easy to clean, steel twin cyclones facilitate complete cleaning without cross-contamination.
Hinged sections on dual cyclones swing open for easy access.
Streamlined, no-inlet-ductwork design provides easy visual inspection of areas that could cause contamination
Improved Powder Recovery/Recycling
The powder transfer system is the ideal high-capacity, multiple-color solution. It provides complete contamination-free recycling of powder from the cyclones and maximum overall operating efficiency.
Precision Engineering for Optimum Performance
ColorMax booth accommodates eight automatic gun slots and two manual spray stations with multiple openings for operating flexibility.
The streamlined canopy and booth design allow for the shortest spray-to-waste time after a color change to accommodate varying requirements and maximum reclaim efficiency.
The booth's streamlined canopy is constructed to allow for higher system efficiency, structural strength, and minimal powder retention/attraction to the booth. The design also enhances rapid powder recycling, easy cleaning, and improved color-change time, providing durability and excellent grounding of operators during cleaning for improved safety
Air Distribution System
Air distribution system and high air face velocities improve powder containment in the air stream, minimizing build-up on the booth floor
Doors on manual openings and exit openings to the booth ensure higher air face velocities during color change.
Nordson Spray Technology
The ColorMax booth can be configured with a variety of Nordson spray application technologies, including
Prodigy® II automatic and manual spray guns.
Built-in Safety
The ColorMax system meets applicable NFPA safety requirements to assure safe, highly efficient operation.
Automatic Gun Cleaning
Automated gun-cleaning minimizes manual cleaning procedures beyond general cleaning of booth interior,
to ensure the exchange of powder containers for additional colors is kept to a minimum for fast color changes.
Booth Control
Several patented Nordson application and booth controllers are available to meet specific application and system requirements, including the iControl® integrated control system
All Nordson controllers are easily integrated with customer-supplied PLCs, if required.
Reciprocators
The Nordson reciprocators have adjustable arm mounts which each carrying a single Prodigy® II Automatic Powder spray gun, each of the movement parameters both stroke and speed can easily be adjusted from the operator spray control station. The space-saving design of the optional in-line, multi-position gun mount provides virtually unlimited freedom in positioning the gun in any direction
For reciprocator control, features include user-programmable presets for variable-stroke speed and variable-stroke length. Reciprocator control provides additional flexibility and greater control for varying
part heights and part speeds.
Prodigy® II Automatic Powder Coating Gun
Used in conjunction with the Nordson® control system, the Prodigy® II Automatic Powder spray gun features innovative Automatic Feedback Current control to deliver superior transfer efficiency and finish quality. It gives coaters the ultimate flexibility to precisely control powder flow, airflow, and electrostatic parameters in automatic coating applications.
With the Prodigy® II Automatic Powder automatic powder spray gun, finishers can achieve the outstanding coating coverage, pattern uniformity, and transfer efficiency needed to effectively coat parts with very complex geometries and deep recesses.
Superior Faraday-cage penetration accommodates a wide range of coating requirements
Integral-power-supply is designed to deliver optimal kV for automatic applications
Dual-mode operation of gun current and voltage control provides greater flexibility
Specially engineered materials used in powder-contact parts minimise wear and impact fusion
An optional ion collector device greatly enhances Faraday-cage penetration and coating uniformity.
Features and Benefits
- Automatic Feedback Current control ensures consistent, optimum transfer efficiency.
- Superior Faraday-cage penetration accommodates a wide range of coating requirements.
- Maximum electrostatic performance delivers the highest transfer efficiency.
- Specially engineered materials used in powder-contact parts minimize wear and impact fusion.
- Meets all applicable approvals to assure maximum operating safety.
- Easy-access, friction-fit powder pathway design makes routine cleaning and maintenance fast and uncomplicated.
- Largest selection of nozzle choices available in the industry.
- Optional nozzle extension with electrode cleaning air keeps charging electrode clean for consistent charging efficiency.
- Optional ion collector device draws excess ions from the spraying zone for enhanced coverage and finish appearance.
Prodigy® II manual powder spray gun.
The control unit provides the voltage output to the Integral Power Supply (IPS) and monitors the feedback current from the spray gun to control the electrostatic charging of the powder.
The control status information and parameters are adjusted and viewed from a front panel keypad and the liquid crystal display (LCD).
The Prodigy Manual Powder Spray Gun Controller provides electrostatic, powder flow, and pattern air controls for the Prodigy Manual Powder Spray Gun. The controller interfaces with the HDLV pump controls. It can also interface with the Nordson iControl system. Standard mounting equipment is a handrail bracket, swivel bracket, and a ground clamp. The gun cable and pump panel power/network cable connect to receptacles on the bottom of the enclosure.
Operator Controls: The Arrow keys and Rotary Knob serve two functions: to move the cursor around the screen, and to change settings. The Color Change key starts gun purging, which is the first step in a color change procedure. This key is disabled if the system includes Color-On-Demand. The Nordson key opens the Configuration screen if pressed and held during the power-on sequence. During normal operation, it opens the Fault screen.
Further Specification
The following features are also included with this plant and are listed under GA834S Automated Powder Delivery, Recovery & Fire Suppression.
Prodigy Powerport Feed Center
Nordson Downflow Reverse Pulse16 Cartridge Dust Extractor
STS Co2 Fire Suppression Cabinet With fire eye safety detection and Co2 fire suppression injection system
Nordson Vibratory Feed Unit
Prodigy Generation II HDLV Pump

Print / Download Nordson ColorMax® Prodigy Powder Booth with full recovery system Datasheet
Additional files
Photographs taken prior refurbishment. Our refurbishment service is not available on all machines.
Machines & equipment for sale
Machine
Alert
Get the latest machines emailed directly to you as they become available to buy online sign up
Close Menu