Machines & equipment for sale
Schlager Box Furnace 1B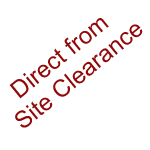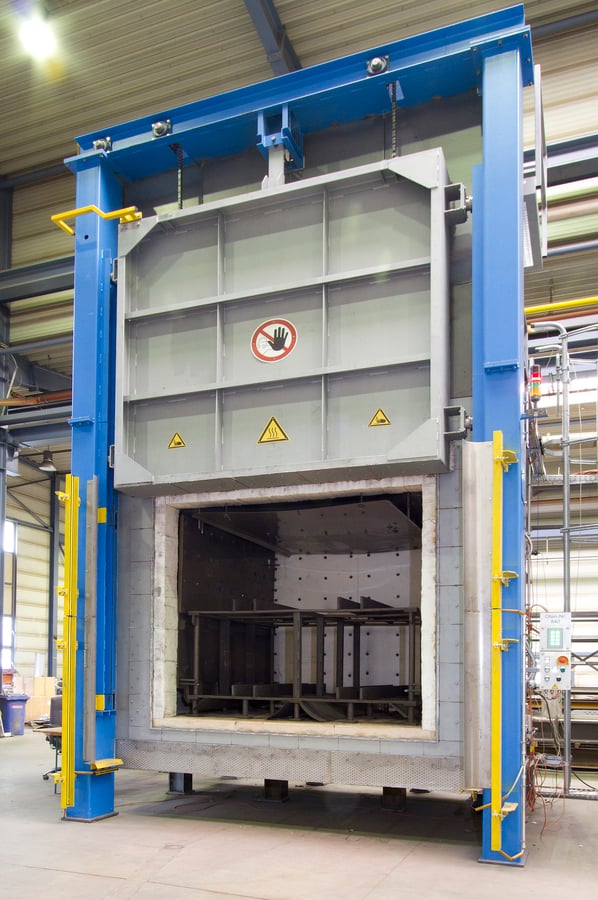 Direct From Site Clearance
Direct Site Clearance Price

[?]

EURO 195,000 (+ VAT)

Part of a Direct Site Clearance

Condition

Seen working by RSW

Location

Hagen, Germany
Stock No

SCH300

Model

Schlager Box Furnace

Year of Manufacture

12/2017

Serial

103244

Condition

Seen working by RSW

Internal Size (WxDxH mm)

1800 x 1800 x 1600 (5'11" x 5'11" x5'3")

Max Temp

700°C (1300°F)

Other Info

Heat treatment to AMS 2750E Class 2

Location

Hagen, Germany

Weight (kgs)

15000 (16.5 US Ton)

External Dimensions (WxDxH mm)

4000 x 3500 x 7000 (13' x 11'6" x 23')
Description
High quality, German made, Class 2 AMS 2750E furnace for aviation products

Extreme short door moving time of less than 10 seconds
Perfect door sealing system for long lifetime
Software based controllers SCADA system fulfils the needs of AMS 2750E
Class 2 furnace system according to AMS 2750E, instrumentation type D (type C available)
Qualified Work Zone 1.8 x 1.6 x 1.8 m (5'11" x 5'3" x 5'11")
Qualified operation temperature range 400 - 700°C (750 - 1300 °F) with 150 - 700 °C available (300 - 1300 °F)
Job weight up to 5,000 kg (11,000 lbs)
1 x Job rack if required complete maintenance walks complete safety equipment
CE-documentation (German language / English etc. available)
UL Certification optional (at cost)
Worldwide Installation & Support from Schlager
A unique opportunity to acquire brand new, high quality, aerospace grade furnaces from a leading German manufacturer. Available with full OEM process and commissioning support for installation anywhere in the world.
Originally manufactured for a wholly owned subsidiary of AIRBUS in southern Germany
Step up your production immediately. Available now with no manufacturer lead time
High quality, 100% German manufactured, aviation and automotive grade furnaces
Unused, built in 2017, and passed multiple temperature uniformity surveys (TUS)
Worldwide installation, commissioning and support available from the OEM
Dimensions / Weight
all dimensions width x height x depth
External dimensions: approx. 4.0 x 7.0 x 3.5 m (13' x 23'' x 11'6")
Job dimensions: approx. 1.8 x 1.6 x 1.8 m (5'11" x 5'3" x 5'11")
Switching system: approx. 1.2 x 2.2 x 0.6 m (3' x 7'3" x 2' )
Complete system weight: approx. 15 MT each (16.5 US Ton)
Heating System
Heating type: piped natural gas (PNG)
Burner number: 2
Nominal power: 2 x 100 kW = 200 kW
Burner type: German made self recuperative burner in high temperature design firing in radiant double-P tubes (no contact between flue gas and your product)
Air preheating: yes, approx. 600°C (1111°F) @ 700°C (1300°F) job temperature
Job temperature Automatic ignition: yes (high-voltage)
Flame control: yes (automatically)
Furnace atmosphere: ambient air in job area
Temperature Control
Type of controller: PLC based software controller according to AMS 2750E with high resolution PLC input cards
Type of thermocouples: for process Type S (Pt10Rh-Pt) for TUS Type K (NiCr-Ni)
Number of control zones: 1 Operating temperature: 400 - 700°C (750 - 1300 °F) with 150 - 700 °C available (300 - 1300 °F)
Safety temperature: 720°C (1330°F) safety shut down
Convection System
No. of circulation fans: 1
Type: radial fan
Housing: heat resistant air guide channels
Nominal power: 11 kW
Nominal pressure: 1,500 Pa = 15 mbar (0.2 psi)
Nominal flow: 14,000 m³/hr (490,000 ft³/hr)
Classification according to AMS 2750E
Qualified Work Zone: approx. 1.8 x 1.6 x 1.8 m (5'11" x 5'3" x 5'11")
Qualified operation temperature range: 400 - 700 deg°C (750 - 1300 °F)
Furnace class: 2
Temperature uniformity: ± 6(5)K (10°F) Instrumentation: type D (type C available)
Human Machine Interface
Type: SIEMENS Touch Panel IPC 477D, 22" coloured display
Software: AMS 2750E conform SCADA via SIEMENS SIMATIC WinCC 7.3 AMS 2750E conform batch tracking via SIEMENS SIMATIC PM Quality licences included, software customizing has to be charged
Batch type
Aluminium and Titanium structure parts, pipes, castings, forgings etc.
Dimension: as per customers needs Job weight: up to 5,000 kg (11,000 lbs)
Aluminium or Titanium Handling of trays: loading by forklift
Environmental Conditions
Ambient temperature: furnace +0 °C (32°F) to +45 °C (113 °F)
Switching system +0 °C (32°F) to +40 °C (104°F)
Noise emission: < 80 dB(A), measured on shop floor at 3 m distance with closed furnace door
Supply Media
Power supply: 400V ± 10 %, 50 Hz ± 1 %
PNG: 100 mbar (1.45psi) up to 4 bar (58psi) max. flow rate approx. 20 m³/hr (700ft³/hr) (@ caloric value approx. 10 kWhr/m³)
Compressed air: 6 bar (87 psi), clean, dry and oil free average flow rate less than 2m³/hr (70ft³/hr)
Network
Ethernet 100/1,000 Mbit
Remote control: yes, via VPN / TeamViewer (licence by customer)
Visualization as a single station for the 2 Box Furnaces (HKO)
The visualization consists of a SIEMENS SIMATIC Panel PC (HMI IPC 477D, diagonal 22 ", TFT color display, Windows 7 embedded).
The visualization interface SIEMENS SIMATIC WinCC Version 7.3 and ADD-On PMQuality TYP S PRO (optional) are installed on this PC.
When programming the entire visualization software, the focus is on usability. Operating steps are carried out as simply as possible, so that only short actions are necessary to reach the result. The operation will be coordinated with you to adapt the software to your needs.
The following overviews are shown:
Plant overview - Diagram of all individual units with the essential data (for example, remaining running times, temperatures, operating hours counter, faults, etc.)
Gas heating, zone control
Recipe management (recipe display, recipe input, recipe editing)
50 annealing programs can be specified
Annealing program consists of 20 steps (stair curve)
Graphic representation of the programmer
Automatic furnace start
Program input and change only via password
SAT / TUS correction input and interval monitoring
Temperature archiving
Connection to the company network
Service menu with extensive setting options
Visualization of all recorded system parameters and setting values
Fault indication / management (display, review, simple acknowledgment)
Diagnostic system including image documentation German / English
User management
Backup on the PC and on the server in parallel twice
Switching the surface language German / English
Optional with batch tracking:
Enter the heat treatment data
File names can be specified in such a way that logs are searched for each batch
Heat treatment data (e.g., job #, recipe, weight, temperature, Alloy, batch, weight)
Search function after max. 5 heat treatment data
Automatic log printout in PDF format and on the paper printer
The offering price includes:
1. The furnace only
2. WinCC Systemsoftware
3. WinCC Tool Copy Project Version 6
4. Software PMQuality
5. Basic programming: running system and visualization
The offering price does not include:
1. Delivery
2. Installation and commissioning
3. Alteration to the program
4. PMQuality installation and commissioning
Optional programmable controls and support are available from the OEM
1x SIMATIC IPC 477D, 22" Touch Display
Software licenses:
1x WinCC Systemsoftware V7.3, RT (8192 PowerTags) 5.
1x WinCC Tool Copy Project Version 6
Programming PLC and WinCC visualization:
Batch tracking (optional):Software 1x PMQuality TYP S PRO
PMQuality Configuration and Installation (optional): at cost
BDE (Database) connection (optional): at cost
Acceptance measurement according to Schlager standard (optional): at cost

Print / Download Schlager Box Furnace 1B Datasheet
Additional files
Photographs taken prior refurbishment. Our refurbishment service is not available on all machines.
Machines & equipment for sale
Machine
Alert
Get the latest machines emailed directly to you as they become available to buy online sign up
Close Menu