Machines & equipment for sale
IEPC Cacade Systems Deburring and Cleaning 100lb Machine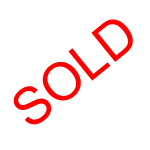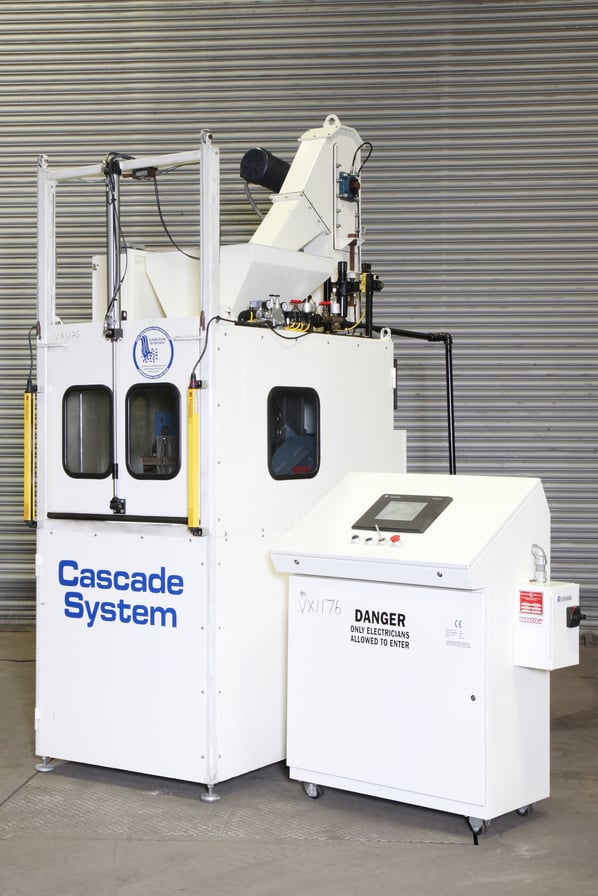 Stock No

VX1176

Model

100

Year of Manufacture

2002

Serial

3066

New or Used

Used (Second Hand)

Type

Vibratory cascading media cleaner

Other Info

Ex Demonstration model

Location

Our Central Warehouse, Aldridge, UK

Weight (kgs)

1200

External Dimensions (WxDxH mm)

1100 x 2400 x 3100
Description
* * * * * * Just arrived. * * * * * *
This machine is passing through our Goods In verification process.
More technical details and pricing will be available soon.
Please call Sue on 01922 45 8000 to book an appointment to view
* * * * * * Just arrived. * * * * * *
IEPC Iowa Engineered Processes Corporation, has been developing and refining the Cascade Deburring and Cleaning Process for over 30 years. The success of the Cascade Process is reflected in the wide range of products processed and in the success of our customers. 1300 Cascade System automated finishing centres rely on a patented finishing process to provide fast, consistent, high-precision de-burring and cleaning of castings and machined parts-inside and out.
Some of the existing market leading companies using this advanced technology include:

The Cascade machines can be configured to handle rough or machined parts and castings from millimetres in size, right up to heavy castings.
In short, no matter what size or configuration of machined part you're producing, there's a good chance the Cascade System finishing centre can speed up your finishing operations and reduce your re-work.
How it Works
Cascade System automated finishing machines rely on a unique, patented process that combines a controlled gravitational "Cascade" of media and liquid compound agents with high-frequency vibration and oscillation to consistently remove burrs and other blemishes in super fast processing times. Cycles times of 45 seconds are common practice with these high technology systems.
Parts to be finished are first manually loaded into the unit, where they are held firmly in place by custom-designed fixtures. The unit then rapidly oscillates the pieces at 3mm while a "Cascade" of media and liquid cleaning compound is introduced to flow around and through the parts.
As the workload oscillates, the media inside each part is impacted by the part's internal surfaces. This dynamic process creates rapid vibrations within the media as energy is repeatedly transferred from the part to the media, and the result is rapid, predictable burr removal and edge radius generation.
The same process takes place on the external surfaces of the part. At the same time, all surfaces are further cleaned by the liquid constituent in the media.
In the end, even the most intricate internal passageways have smoother, cleaner surfaces than can be accomplished with conventional vibratory finishing technologies.
Advantages
Increased productivity: The Cascade System automated finishing center can finish parts in a fraction of the time required by traditional methods and has virtually eliminated rework to eliminate burrs on internal surfaces for leading companies in several industries.
Reduced labor costs: With the Cascade System, nearly any machining center can be equipped to clean, deburr and finish your parts—without requiring additional workers.
Reduced energy costs: Energy efficient Cascade Systems cost pennies to operate as opposed to other options. In many instances the Cascade System can eliminate the need for a separate parts washer leading to greater energy and labour savings.
No part-on-part contact: You avoid the distortion, dimensional changes and damage that can occur when parts collide in process.
Repeatable, predictable cycle times: Because cycle times do not vary on comparable loads, a Cascade System finishing centre is the ideal choice for operations using manual and automated handling or robot fixturing. You can accurately predict and schedule production operations.
Greater capacity with a wide range of applications: The Cascade System works well in high or volume and critical parts applications. Versatile Cascade Systems can effectively process parts large and small; heavy or light.
Customised service: Every Cascade System automated finishing centre is developed through its fixtures specifically to meet particular finishing needs, so cycle times and sizes are established according to the physical configuration and weight of the parts being finished.
Products Examples
Allison Transmissions is one of the world's leaders in the design, manufacture and sales of automatic transmissions for trucks, buses, off-road and military vehicles. They are in this position because of their willingness to aggressively pursue innovation in the development of new concepts and to progressively address manufacturing issues.
The Problem: Allison recognised they had a problem with the cleaning and deburring of transmission control valve housings. Allison was using a multi-staged method for cleaning and deburring parts. Their process consisted of washing and blowout, burnish, burr, and yet another wash and blowout. After this process was completed, there was a 100% part inspection for burrs, dirt and shavings. "Countless hours were spent reclaiming discrepant material."
The Cascade Solution: Allison Transmissions has been using the Iowa Engineered Processes', Cascade System to clean and debur transmission control valve housings. Allison now has a 98% "Good As Is" ratio with the remaining 2% requiring only "1 rework." from the overwhelming positive impact of the Cascade System.
Products Examples
The Cascade Deburring and Cleaning System can quickly and efficiently process your parts in as little as 25 seconds per deburr cycle with as many as 15 or more parts per cycle. Save money and improve quality by employing the Cascade Deburring and Cleaning System!
How can Cascade add value to your parts? Elimination of burrs and sharp edges, remove sand residue and smut from lost foam castings, polish internal and external surfaces and the removal of heat scale while impinging the surfaces.
Illustrated below is a small sampling of parts and deburring parts processed by the Cascade system.
Hyundai Channel Plate
Bobcat Manifold
Pump Cover
PLEASE NOTE
The advertised selling price includes, on site commissioning by the UK agent Ellesco Ltd and full support from the OEM manufacturer for the product fixtures, media selection with full technical support.

Print / Download IEPC Cacade Systems Deburring and Cleaning 100lb Machine Datasheet
Photographs taken prior refurbishment. Our refurbishment service is not available on all machines.
Machines & equipment for sale
Machine
Alert
Get the latest machines emailed directly to you as they become available to buy online sign up
Close Menu