Home > Ovens & Furnaces > Industrial Ovens >
Curing Oven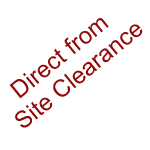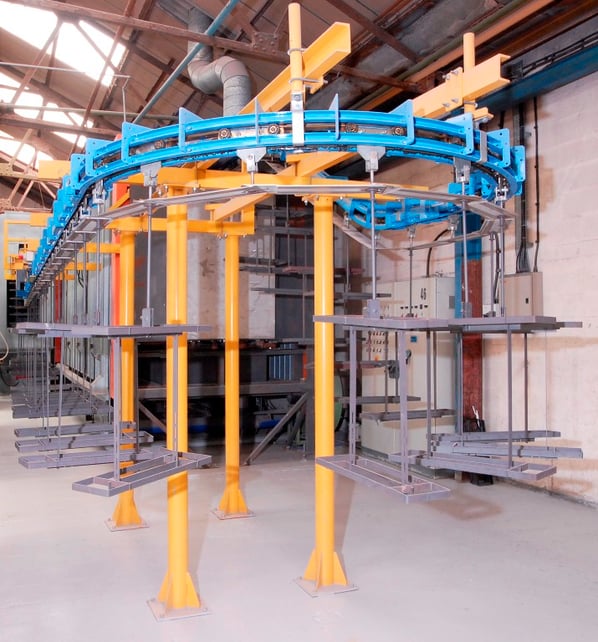 Direct From Site Clearance
Normal Retail Price

[?]

£ 60,000 (+ VAT)

Direct Site Clearance Price

[?]

£ 30,000 (+ VAT)

Clearance ends

17 December 2014 15:00 GMT while stocks last

Part of a Direct Site Clearance

Location

Wolverhampton
Stock No

OS1280S

Model

NBP S.r.l

Year of Manufacture

2007

Serial

2007376

New or Used

Used (Second Hand)

Internal Size (WxDxH mm)

800 x 11000 x 1165

Max Temp

550°C

Other Info

Conveyor & Multipurpose Jigs Included

Location

Wolverhampton

Weight (kgs)

Sectional Build (5 Sections)

External Dimensions (WxDxH mm)

3/5M x 11/17 x 4 Oven/Conveyor
Description
*Sale price reduced - Limited period only*
An exclusive little used, industrial convection oven which can be used in applications such as stoving, curing and sintering of numerous proprietary coatings used in industry.
This convection type industrial processing oven has a declared conformity is accordance with the following directives :

CEE 73/23 - 89/392- 91/368 - 93/94 - 93/69 - 89/336 EN60204-1

Originally designed and commissioned for the curing of a proprietary low fire food-safe cookware coating (REALEASE Enamel) on Aluminium substrates at 560 Deg C and in part due to an unexpected change in the work mix and a new management team strategy at this highly regarded sub-contract coating company, there now exists a fantastic opportunity to own this superb second hand industrial curing oven Direct From Site.

The overhead conveyor used on the oven and a large quantity of manufactured multipurpose jigs, in 316 Stainless Steel, is open separately to sensible offers.

Manufactured in 5 sections (2.1M per section) to allow for ease of dismantling & re-erection, the outer body of this curing oven is made of 100% roll-formed zinc coated mild steel that for added structural strength/stability sees the roll formed profile ribbed at 4" centres, along the entire length, with the structure sited on a heavy duty fabricated cradle throughout its entire length, with fully adjustable feet at all corners.

A very notable feature of this part used convection oven is that a stand alone gas pressure booster is available within the sales that increases the gas pressure to 150 Millibar.

If you are applying PTFE based coatings, used in cookware or industrial coatings (Teflon,Xylan,Greblon ?) that require curing in a temperature range in excess of 200 but below 600 Deg C (typically 400-450 Deg C) this oven may be suitable for your needs.
Alternatively, you may have a demand for low temperature vitreous enameling on steel or Aluminium cookware. Nano coatings applied over low temperature vitreous enamel are also another contender for consideration
Alternate non-cookware uses which are numerous, could be to use this second hand industrial convection oven, as a curing oven for industrial organic coatings,or sealant coatings, or to even to re-use as a powder coating curing oven, if you are approaching capacity on an existing line.

The holding jigs on this line are dimensioned as follows :
570mm High
650mm Wide
170mm Deep

Object pieces to be coated are jigged within the jig envelope (if used) and due to their modular design (the cross members top/bottom can be removed) this negates the need or reduces the potential to have specialist jigs made for every different item you may need to coat.

The external and internal condition of this used industrial oven is "straight out of the box" as can be witnessed by the condition of the insulation at the exit end and the overall structural integrity of it design.

The OEM of this oven is NBP an Italian burner and thermal plant manufacturing company and the attention to detail given in their technical specification, operational and maintenance folder leaves no stone unturned.

Interested parties are invited to view for themselves, to see this outstanding convection oven in operation, by contacting our offices in the first instance.



Print / Download Curing Oven Datasheet
Additional Pictures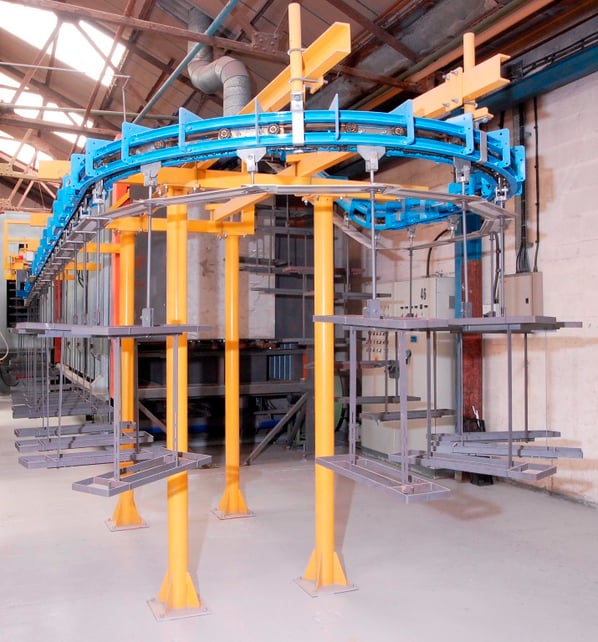 Curing Oven - Exit End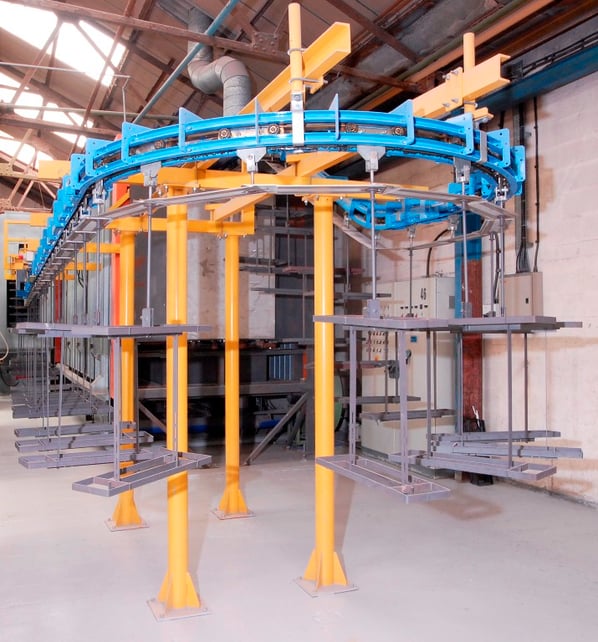 Type 316 Stainless Steel Jigs

Main Oven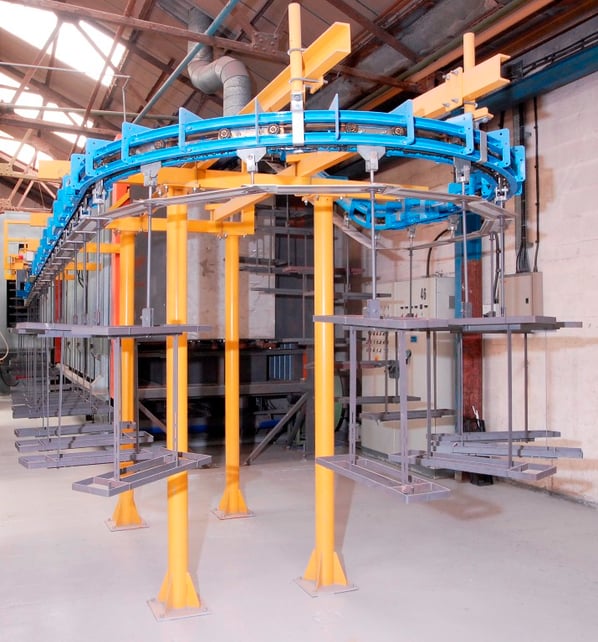 Curing Oven - Free standing Control Panel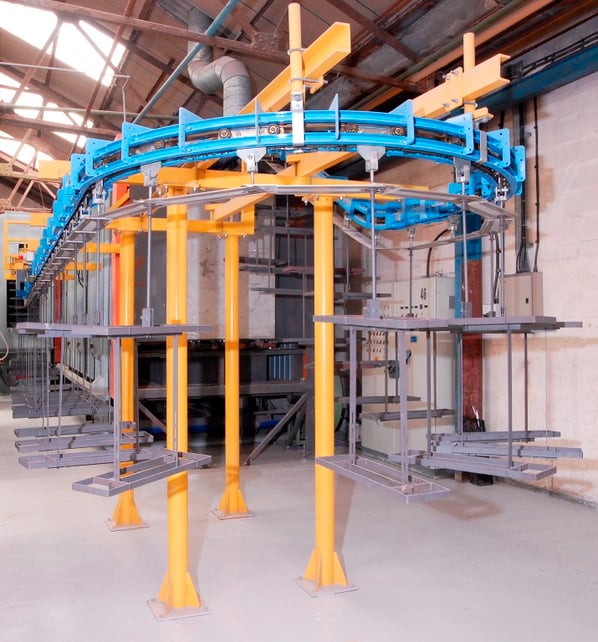 Main Oven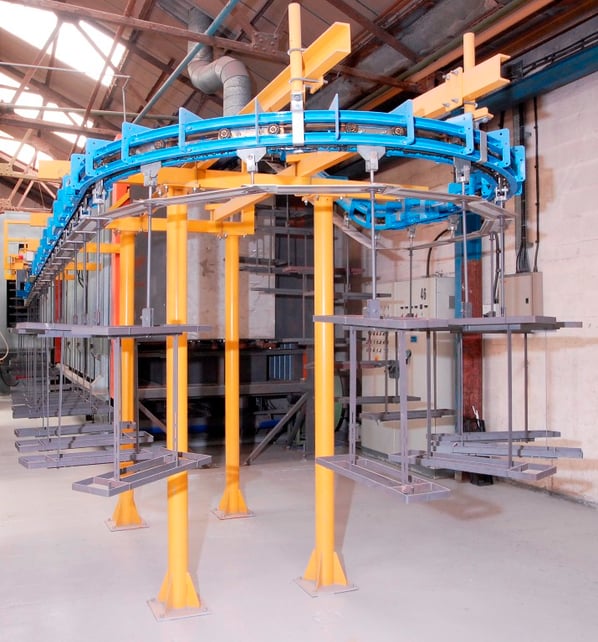 Main Oven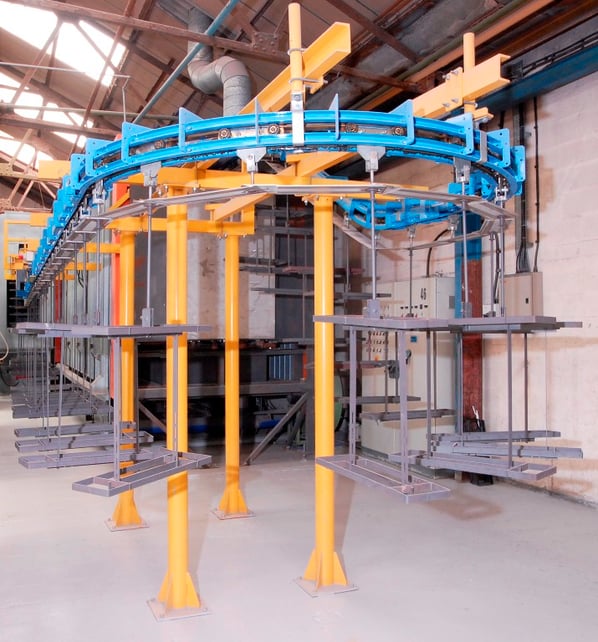 Overhead Conveyor Detail - note beacon light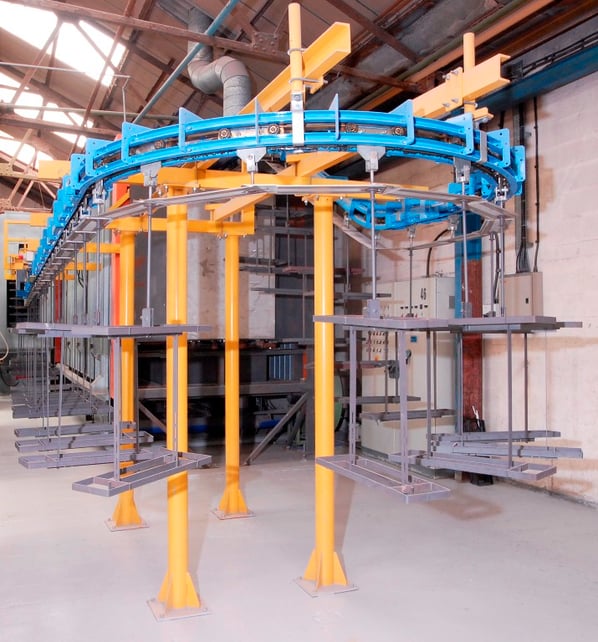 Curing Oven - Exit End - Note condition/quality of insulation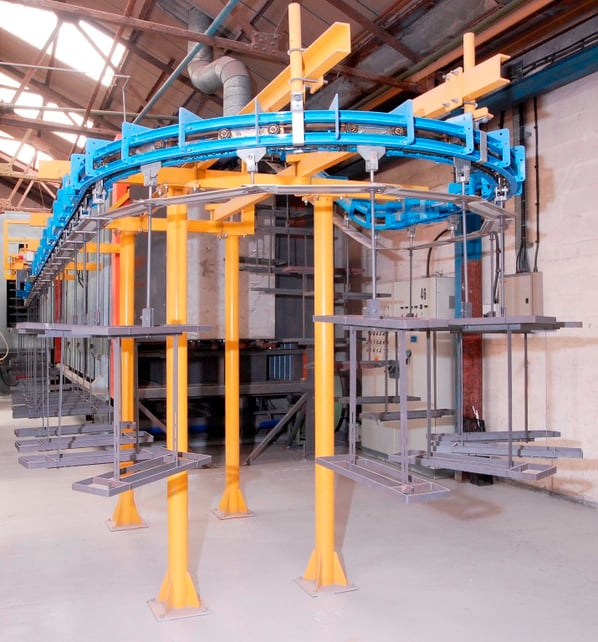 Exit End - Door Closed and Low Level Air Blower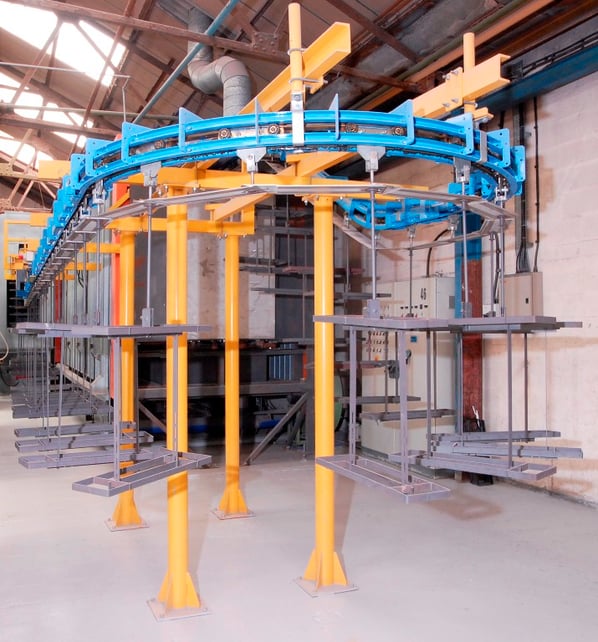 Main Oven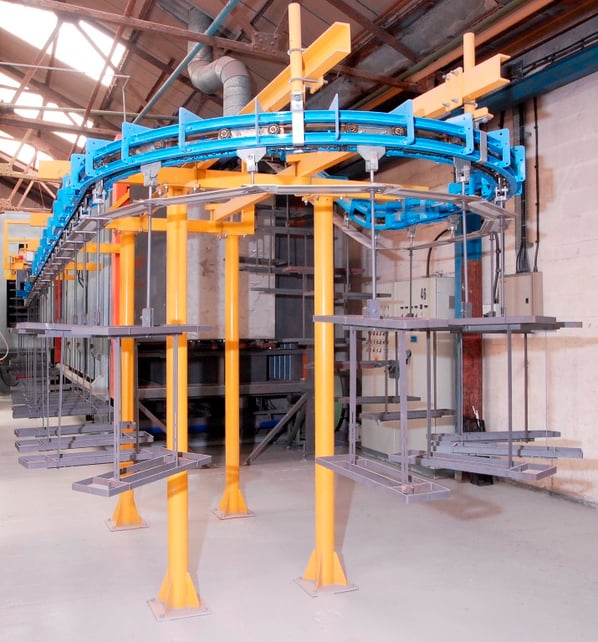 Main Oven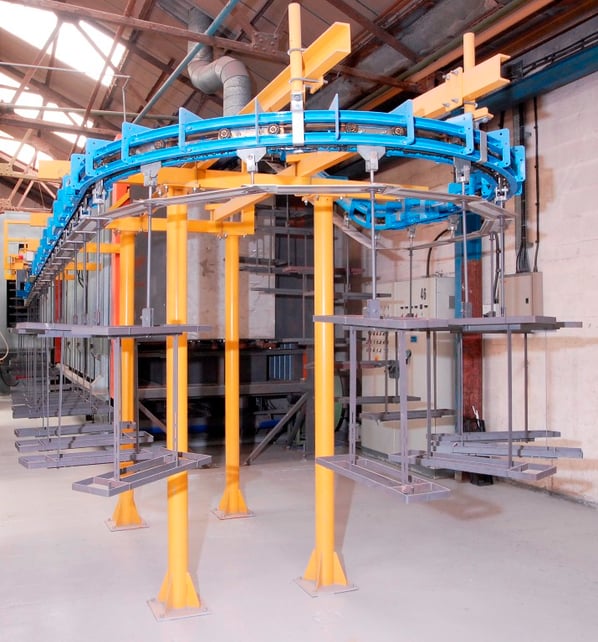 Main Oven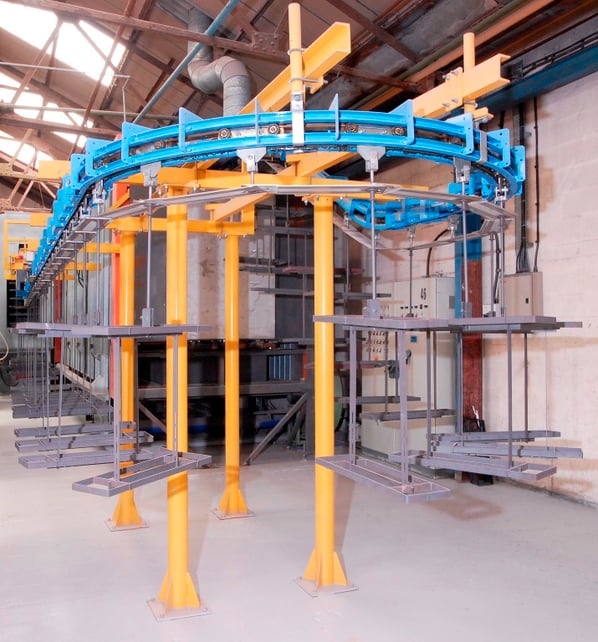 Main Oven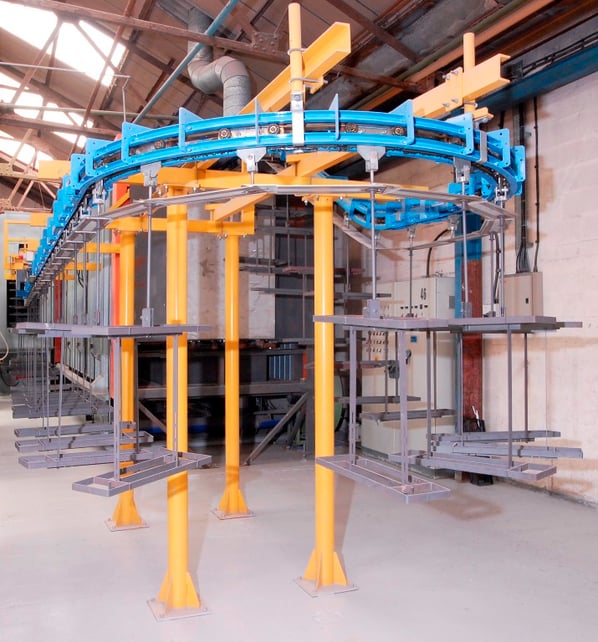 Main Oven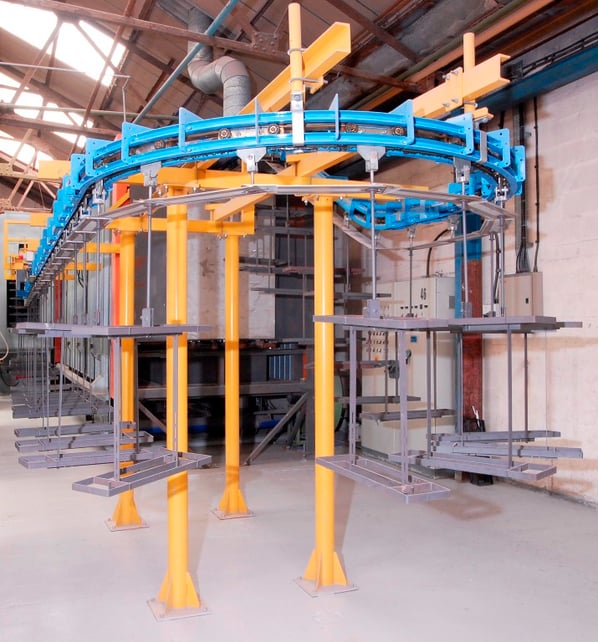 Main Oven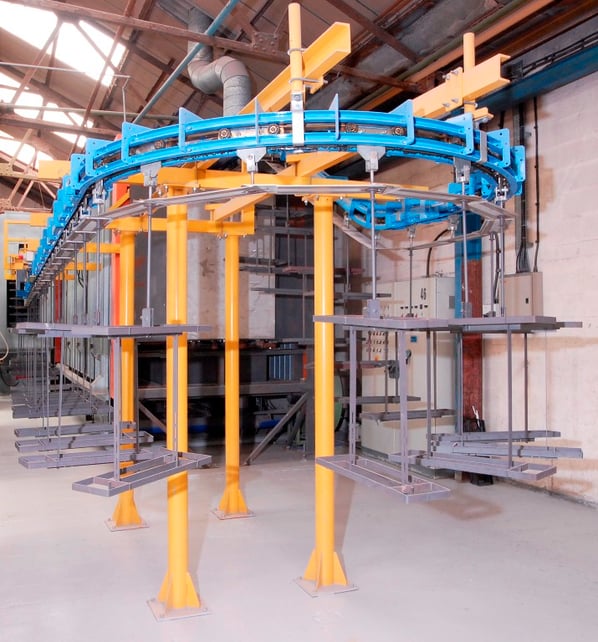 Main Oven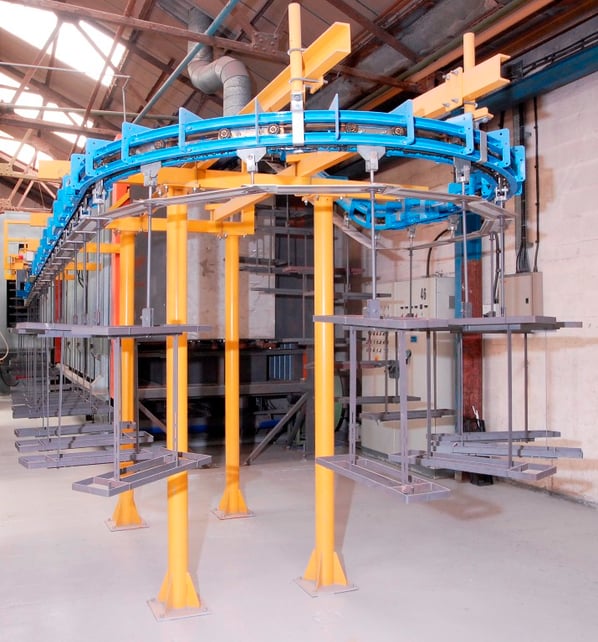 Main Oven
Photographs taken prior refurbishment. Our refurbishment service is not available on all machines.